Description
BARONKASE LIQUID is a new MATX size all-metal case that features a pre-installed Integrated Liquid Cooling System with a 120mm Radiator. It supports a full sized ATX mainboard, which is achieved by allowing the PSU to be mounted at the top of the case towards the front and bringing power to the PSU with an extension cable provided. Full length graphics cards can also be fitted by removing a name plate on the back panel.
The BARONKASE LIQUID case features a multi-point lighting system with manual control from the top panel. A tempered glass side panel safely mounted on soft buffered screws allows all the interior features to be seen and admired.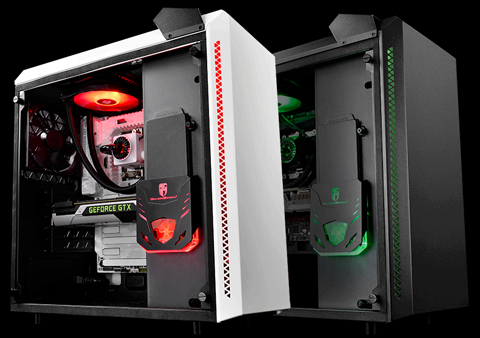 MATX Case supports installation of ATX Motherboard by installing the PSU at the top of the case towards the front
Warm reminder: For easier installation of the ATX Motherboard, please kindly refer to the installation video of the manufacturer official website.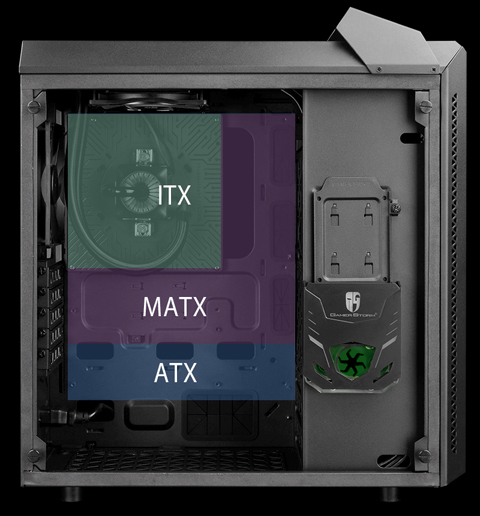 Integrated Liquid Cooling System with 120mm Radiator Pre-installed
Stylish new flow-rotor unit makes liquid flow visible and attractive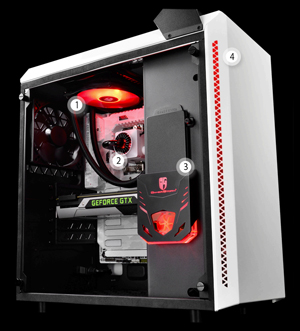 RGB Lighting System:
1 RGB Fan
2 RGB Water-block
3 RGB Flow-rotor Unit
4 RGB Front Light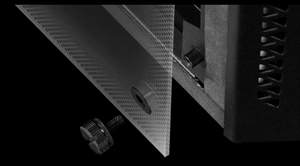 Tempered Glass side-panel fixed to case body with screws and soft washers to cushion the glass and fix it firmly and safely
Easier and more user friendly cable management with Velcro attachment areas provided
AC Power Extension Cable supplied to allow PSU to be installed at the top of the case when an ATX MB is fitted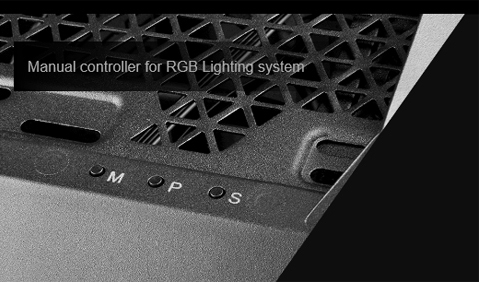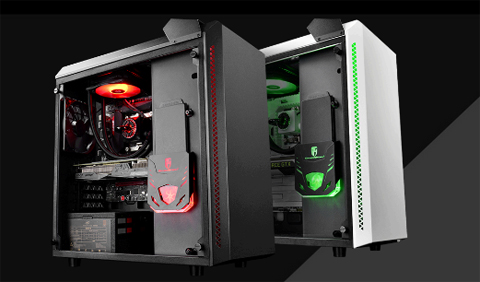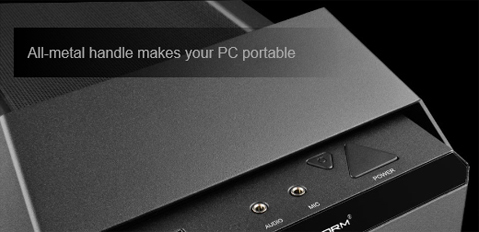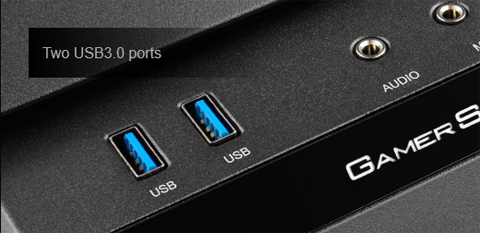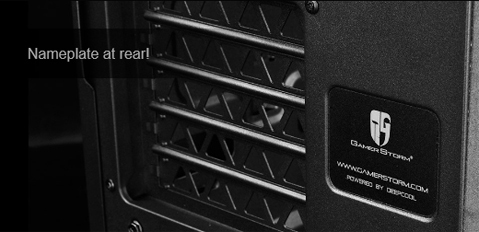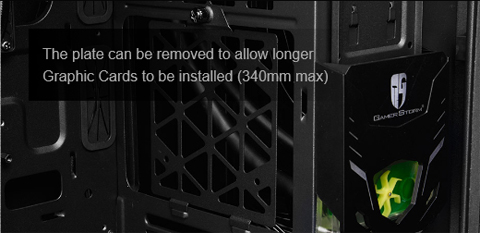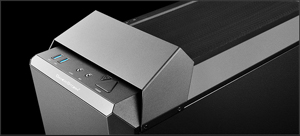 The carry handle is removable when not required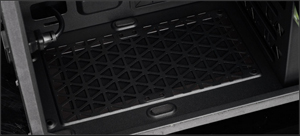 Two 120mm cooling fans can be installed in the base of the case if the PSU is fitted in the top position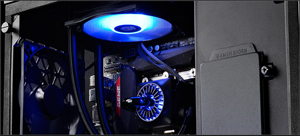 The water-block is supplied mounted on a specially designed board to keep it stable and safe during transportation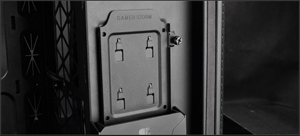 A special position is reserved for installing and displaying your SSD perfectly